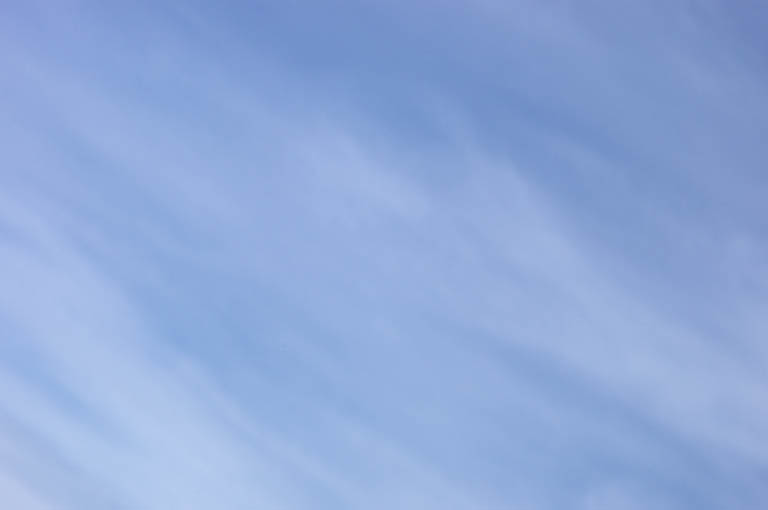 Riley & Taylor Together Again

© Andrew S. Hartwell

Back in 1996, Wayne Taylor and Bill Riley worked together on the Riley & Scott MKIII Oldsmobile prototype team and achieved a significant level of success.  The familiar blue, white and yellow Danka sponsored car managed to pull down several considerable victories, including the "36 Hours Of Florida", by winning both the 24 Hours of Daytona and the 12 Hours of Sebring. 

They reached the top together and now they are about to start the climb all over again, in a new car and in a new series.

Bill Riley talked with us about the new team that will be known as SunTrust Racing.

"Wayne and I talked a lot this whole last year about trying to assemble a Daytona Prototype team and now it has all come together. I think it will be a good deal. We worked together for some time trying to reach this position.  Wayne really got the job done on getting the sponsorship taken care of.  He came up here to meet with us and we went over a budget together and now we are just buying what we need to get ready for the Rolex 24.

"He owns the car and Riley & Scott owns everything else. We will run out of the R&S shop. I will be the Director of the team; Tony Kenter will be the Crew Chief.  Tony has been with Riley & Scott since 1997. Bill Mullen will be the lead mechanic. He was the lead mechanic back in 1996 when we won the Professional Sportscar Championship with the R&S MKIII.  Most of the people on our team have been together since 96 / 97. It is a pretty well gelled group. Wayne has worked with all of these guys before both with the R&S and later with the Cadillac.

"Wayne's co-driver hasn't been announced yet (rumor has it that Max Angelelli will co-drive) and I think there may be a third driver joining us for the Rolex 24.  Basically the drivers are hired to drive but they will probably bring along some small level of sponsorship that helps with that cost."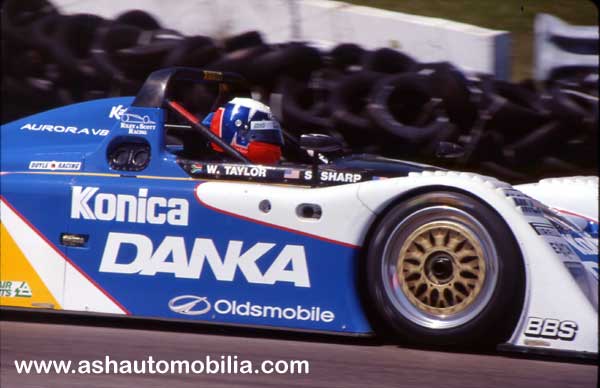 Bill Riley had worked alongside his father Bob, and former partner Mark Scott, at the Riley & Scott organization for many years. Recent economic conditions opened up an opportunity for him to join forces with Robert Yates racing, assisting them with their NASCAR program.  This left Bob Riley to handle the workings of the firm's fledgling Daytona Prototype program.  But Bill Riley knew it would just be a matter of time before he would have to come back to R&S and put his energies towards completing the DP project.

"The real reason I first came back to Riley & Scott was to work with Bob again. He was getting overloaded a bit with all the Daytona Prototype stuff. I really enjoyed working for Robert Yates and now I have a consulting role with him and I hope that will continue for a very long time."

We wondered if one project went hand in hand with the other.

"Grand-Am and NASCAR are really not connected in the sense that having worked in one led to this deal in the other. But I'm glad the two are connected in terms of the new series being a part of that successful operation."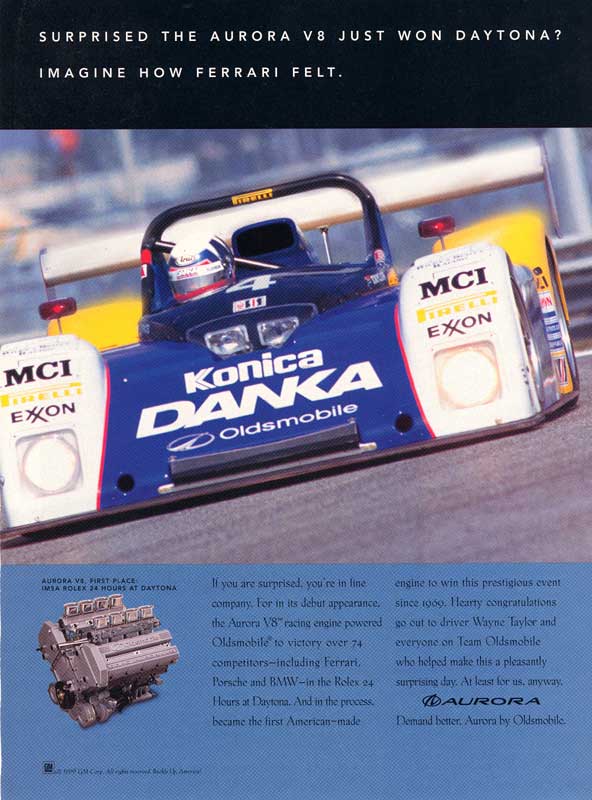 To date, there have been 10 DPs that have made it onto the track. There have also been several recent announcements about new cars and teams that will run chassis from Chase and Crawford. The current count points towards their being as many as 18 DPs at the 2004 season opening round.  At least three of those 18 will carry the R&S logo.

"As of now, there are three cars that we are working on. The first two are to be Toyota powered. (Speculation is high the cars will be campaigned by Chip Ganassi Racing – but Riley could not confirm or deny this.)  The third is our car and it will be powered by a Chevrolet engine.  All three chassis are coming along well.  The chassis paneling is done and the frames are 90% complete, and the body panels are being made up. The DP's are pretty clean and relatively easy to build. If we were to get another order we could get one more car ready in time for Daytona. 

What is the plan regarding the engines?

"We are going with Chevrolet engines prepared by a company called CRD located in Concord, North Carolina.  They have built quite a few Trans Am engines the last few years, so they have been around a long time.  In the past, they built engines that we put into our customer's cars, cars we sold.  This is the first time I am actually buying from them for our team effort.

With three cars in the works, how is the priority for completion established?

"The Toyota cars will be done first because they got their money here first! The way they go out the doors is in the same order the money comes into the shop."

When will the cars be tested?

"We expect to be ready to test the first chassis in late December.  I'm not too sure where the Toyota team is going to go to test but we might run at Savannah one or two days before the Daytona test days.  We will probably test there and then continue on down to Daytona.

"We are in a similar situation to what happened in the IRL in 1997. We couldn't get ready in time so we came in at mid-season. It really was not good for us. That is kind of where we are now. We would have rather been doing this a year earlier, ready to race at the 2003 Rolex 24."

The constructor's guidelines as spelled out by Grand-Am call for a lot of standardization.  Are you going to use any information you may be aware of that is derived from watching the other chassis already racing?

"When we design a car we keep our heads down. We don't really want to copy other people's cars. The DP chassis structure and suspension design is really very similar to the MKIIIC.  And some of the aerodynamic considerations are ahead of prior designs in part because of the new testing and design technology that is available now."

Do you feel your chassis will have any distinct advantages that will show it pulling out ahead of the rest of the pack?

"I don't think it is going to be easy to break out and pull ahead of everyone else.  The rules are pretty restrictive but, at the same time, everybody will be trying to pull ahead.  Whether it is Doran, Crawford, Fabcar or us. But obviously we hope it will be us!

The Grand-Am's approach to sportscar racing has ignited many debates about the merits of the grand experiment.  Obviously you have faith in the approach or you would not be putting in so much time and energy in building three cars.  But do you ever feel uncertain about how this series is developing?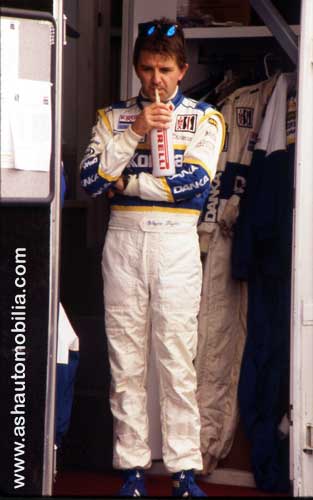 "The series is really strong. To have a sponsor like SunTrust come in to sponsor a team is a really big deal. And it looks like we will have from 15 to 18 prototypes on the grid at the Rolex next year and most of those teams plan to run the whole year. I think it is growing a lot quicker than everyone expected it to.  It is really growing fast.

"I think the Grand-Am group, and Jim France, and rules stability are what have made this idea take off.  They said this is the kind of car they want to see and they have stuck to their guns.  People are buying cars because they know they will be good for a long time. "

Riley & Scott have long been associated with traditional sportscar racing, such as is found in the ALMS.  We wondered if the move to the Daytona Prototypes signaled a desire to move away from that heritage.

"I do not have anything against the ALMS at all. In this economy, however, it is tough to find the money you need to run up front there. When you have some of the top privateers in America not wanting to do an LMP900 in the ALMS because it costs too much, there is an issue there.  Audi is the best and the worst thing to happen. It definitely brought a lot more fans into the sport to watch those cars run, especially with what they have done at Le Mans.  At the same time the same thing happened in IMSA in 92/93.  When the factories all left there was a big vacuum.  But all of this is just a cycle that racing goes through every few years."

"We still want to win at Daytona, Sebring and Le Mans.  We don't have any problem with any series, but right now, the Daytona Prototypes are our business priority.  The series is strong and in this market I think Grand-Am just hit it right."

Being an insider in the series, you must have a comment on the somewhat disturbing rumors being tossed about that the two series are virtually 'at war' with one another. The rumors have suggested that 'deals' were presented to have teams switch from one series to another. Have you seen any evidence of this from anyone even remotely connected with either sanctioning body?

"I've been working with the Grand-Am management team and I have never heard them talk about bringing any harm to the ALMS.  I don't think it is true that they made offers – or "package deals" - to ALMS teams to cross over to their series. I think they would rather teams like us or Doran run two cars rather than bring another team over in an attempt to kill ALMS.  I don't think they are out to do that. It is a different product and a different market.

"And there is another consideration for teams who choose one series over the other and that is where the money you budget for racing is spent.  If we were setting up a Le Mans program, quite a bit of the budget would go to development just to try and keep up.  In this series you wouldn't really have that as much. 

"How much you will spend to race in this series really depends on what you need. You have to know if you are looking at buying everything or if you are talking about just the operating budget.  If you need to buy a truck and a trailer and parts and so on, you are looking at probably ¾ of a million.  Your operating costs will probably be in the million-dollar range.  A first year DP team just getting started is probably looking at 1.7 to 2 million.  In the ALMS you would probably have to figure double that amount.

"I would love to do another factory program for Le Mans. I really enjoy racing there.  But if I go back there I want to be sure the budget is adequate. When the budget is not adequate, well, when they say "look at how fast the Audis are' well, they better be fast.  It would be in the millions to start up and run there now.

What are your thoughts on the recently announced 2004 Grand-Am schedule and the fact that the series will be making several repeat visits to ISC operated circuits?

"The 2004 Grand-Am schedule is pretty good. It is nicely arranged. We run at a couple of rovals, which is OK.  We will also race once with the IRL and with NASCAR and that is pretty cool.   Using the same tracks can be a real advantage for us. You don't have to test as much when you go back to the same tracks. Your Daytona set up can be repeated and a set up for that track probably wouldn't be too bad at Homestead. "

We wrapped up our conversation here so Bill Riley could go back to building his customer's cars.  February may look a long way off on the calendar but a fast car takes time to construct.  Sometimes there just aren't enough days to get it all done.

"We've got some long nights ahead of us."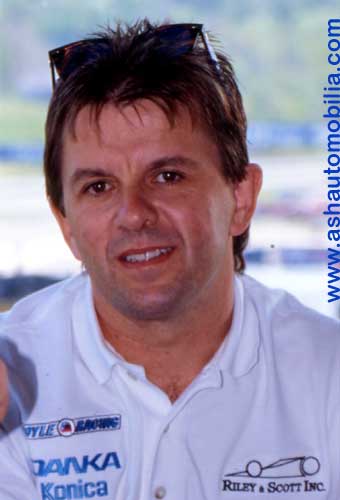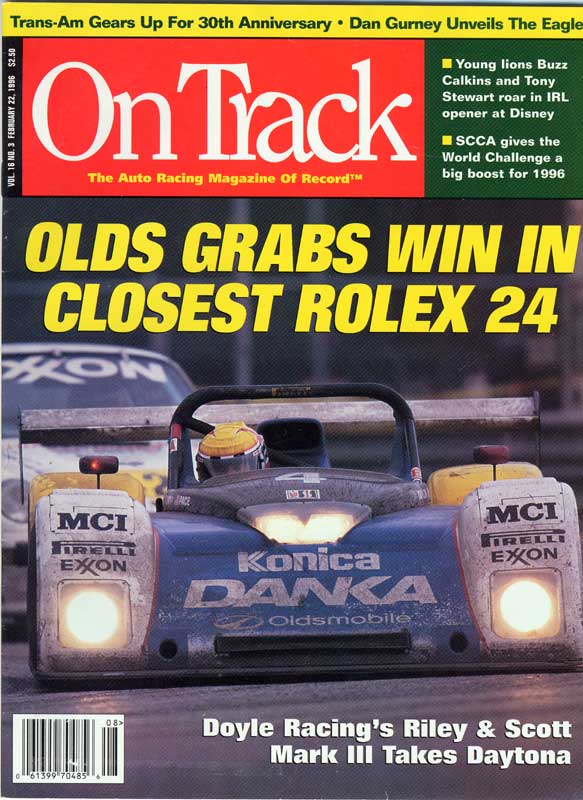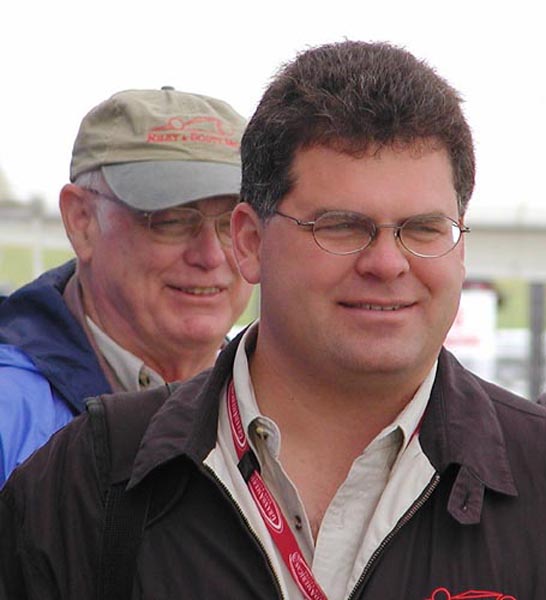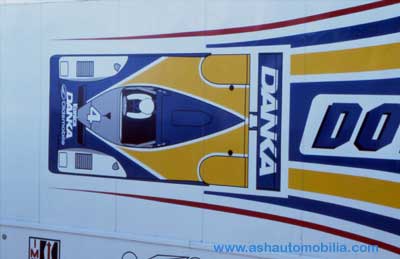 Updated: 2/27/2011