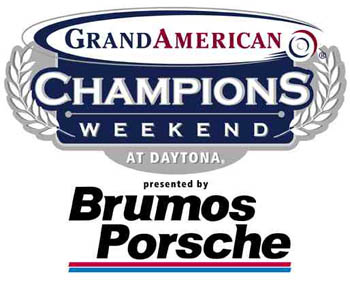 Grand-Am Daytona Prototypes – Moving To The Top?

© Andrew S. Hartwell

The weatherman is calling for temperatures in the 80's and partly cloudy skies for this weekend in Daytona Beach, Florida. That should mean the 10 Daytona Prototypes that will take to the grid for the Grand American Champions Weekend will have a chance to shine for the fans that attend what is the last race of the inaugural season of the 'grand experiment'.

In other words, as year one comes to a close, the outlook is bright for year two and what Grand-Am sees as the "future of sportscar racing in America".

While many traditional sportscar fans still see the entire DP 'experiment' as a less than bright choice, there is a steadily building acceptance - nay, endorsement - of the concept.  Since the series first announced the move to the DP's as the premier class, there have been many arguments for and against the idea.  With the first year coming to a close, it's time to filter through the pros and cons presented by proponents and foes alike, and look at where the series is today, and what is on the horizon.

Call it a reality check.

The Grand American Champions At Daytona weekend should find the DP car count in double digits for the first time.  Entries are expected from nine teams - Brumos, Doran, Bell, Cegwa, Speed Source, Essex, PAP-Parts, G & W and Mears Motor Coach.  And while the Grand-Am has limited the number of eligible constructors to just seven, four of them will be represented this weekend.  They are Fabcar, Multimatic, Doran, and Picchio.

The remaining three constructors are Crawford, Chase and Riley & Scott.  Recent announcements suggest cars produced by the members of this group will soon be joining the other four beginning with the Rolex 24 Hours of Daytona, the first event of the 2004 season.

This weekend's race will introduce the PAP-Parts BMW Fabcar and the Mears Motorcoach FORD Multimatic to the spectators who choose to attend.  Typically sports car races at Daytona International Speedway are not well-attended events. But then, Grand Am has made it clear they don't intend to take a traditional tack with their series.

And it seems there are many in the game of racing who would validate that.



In an earlier interview with Grand-Am President Roger Edmondson, he had this to say about the audience being targeted.  "I think by and large it is anybody who has any interest in motorsports.  I have been misquoted out of context that I don't care about the traditional sportscar fan. In fact it wasn't a total misquote, it was just taken out of context.  What I really said was we weren't concerned about them, and our lack of concern comes from two areas.  First, the type of racing the traditional sportscar fan has shown a preference for and interest in is still there.  In other words there is nothing we are doing to destroy anything or take away anything from the interest that that fan base already has.

Similar cars with similar abilities running similar lap times is indeed the NASCAR way, and Grand-Am is a child of NASCAR.  Is the expression, "Children learn what they live." appropriate here? Perhaps.  But it is a sure bet that, should Grand-Am follow in their parent's footsteps, this grand experiment will effectively rewrite the definition of sports car racing. 

At least it will on this side of the pond.

Of course, any definition can be accepted or rejected. It is always the viewer's choice. And certainly some (many?) will never equate the Grand-Am's characterization of sportscar racing with the historic one, but that isn't really what the Daytona Prototypes are about. The Grand-Am message to date has been that the series is about the creation of a new form of sportscar racing. A form of racing that has both consistency and inherent stability at its core.  And the plan is to get the American consumer to come to embrace this form of competition. That is, any American consumer, not just the ones who like traditional sportscars and sportscar racing. It's about inclusion, not exclusion.

Think about it, there are a hell of a lot more people who know nothing about sportscar racing than there are people who know everything about sportscar racing.  If you were taking a new product to market, which group would you target?

Edmondson, "… we are not necessarily positioning ourselves to that market that has traditionally been proven to be relatively small.  Instead we are trying to make a program that is easier to understand for a larger number of motorsports fans."

'…easier to understand'. Of course that means, keeping the race action simple. Like a NASCAR race is simple.  The switch to just two classes in 2005 was designed to do just that.  But sportscar purists perhaps find that approach to be the most objectionable element of the Grand-Am experiment.  Varied cars, varied classes, varied speeds are the intoxicants of the traditional sportscar fan. One might readily conclude then that getting the traditional fan on board would be difficult.

But capturing the hearts of the traditional fan isn't the game. Going for the greater number of hearts is.  So, given that Grand-Am aims to hit the bigger bull's-eye, then what they need to do is build some interest and momentum for their series.  Wouldn't you agree? Well, Ladies and gentlemen, that is exactly what is happening.

It was just announced that Grand-Am has retained the services of Sullivan Sports Marketing "to enhance the sanctioning body's marketing partnerships and brand development".  This is one of the first truly visible signs of any attempt at real promotion for the series, so one could conclude the momentum that has been building all season will now move into second gear.

As of this writing, there are 10 Daytona Prototypes that physically exist and will have raced by the end of the week. Another, a Toyota Fabcar, sits race-ready and awaiting a buyer at Dave Klym's Fabcar shop.  And there are several more cars either currently nearing completion and unsold, or already committed to buyers.   A summary of recent announcements for additional cars expected to debut at the 24 hours in February include the following:

One Chase chassis (to Silverstone Racing / Larry Huang & Chris Hall))

Two Crawford chassis (one each to Boss Motorsports and Powell Motorsports)

One possible "factory" Crawford entry (Andy Wallace & Tony Stewart to drive?)

One additional Crawford chassis under construction

The DP's have attracted interest from several veteran sports car teams, teams that have raced in traditional sportscar series and cars for years.  One of the biggest names in this group is Doran-Lista Racing. 

Kevin Doran and Fredy Lienhard, the principals behind Doran-Lista, recently announced they would be campaigning a Toyota-Doran JE4 prototype for the entire 2004 season.  International Speedway Corporation CEO Jim France had this to say about the announcement: "This is a proud moment for the Rolex Series. To have an internationally-respected veteran team like Doran-Lista Racing competing in the Rolex Sports Car Series for the North American Road Racing Championship is major news."

There are also rumors swirling about two prominent race teams from other major race series coming over to the DP camp.  And there has been at least one established team that found themselves turned away by Grand-Am only because they wanted to race a chassis not on the approved list. (Perhaps even a policy of inclusion will have some exceptions?)

All prior attempts to attract new fans to sportscar racing have placed the sanctioning bodies at the bottom of a very big hill.  Getting to the top has never been easy.  And, as history has shown, most never make it.  In the case of Grand-Am, it could be argued that the journey is well underway and, like a gravity-defying rock that keeps going faster as it rolls up a hill, they certainly appear to be well on the way to the top.  Many steps (or rolls) remain, but I seriously doubt that any amount of criticism or disdain for the Grand Am's approach will deter them from reaching the top. 

Hmm, sportscar purists have to be wondering if the air really is thinner up there.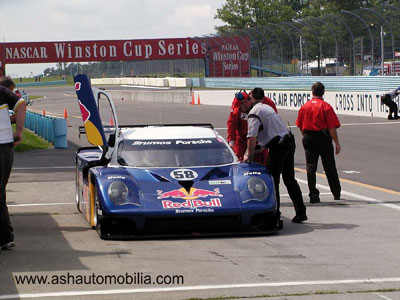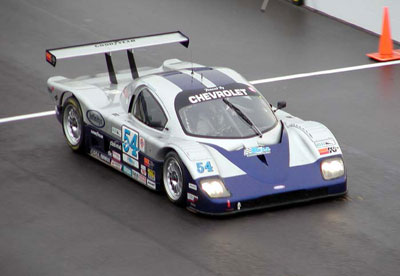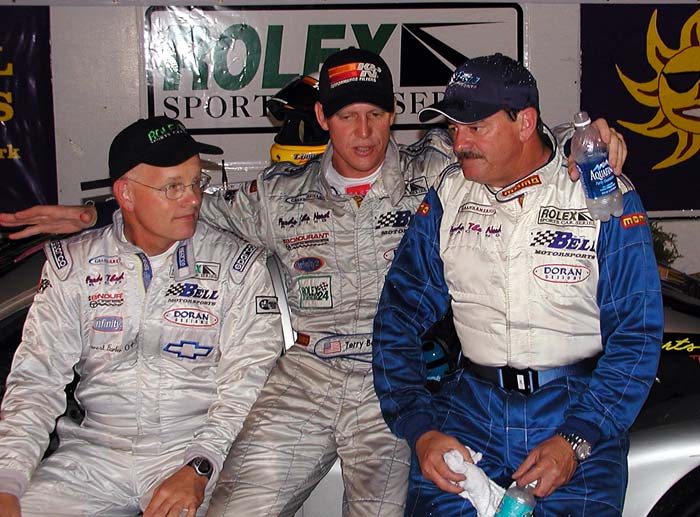 Updated: 2/3/2008