Updated on: 1/16/2006
This was my column in All Race Issue 39.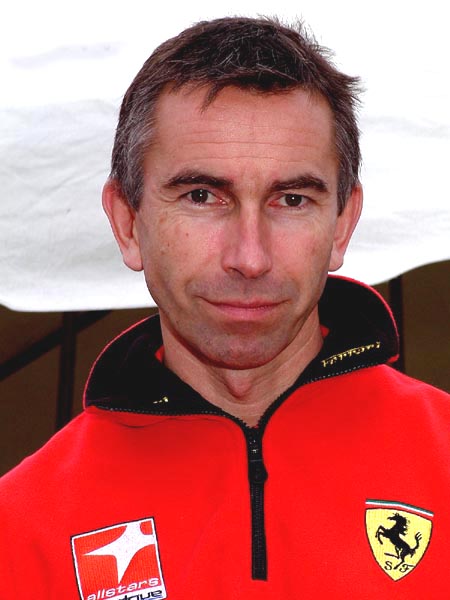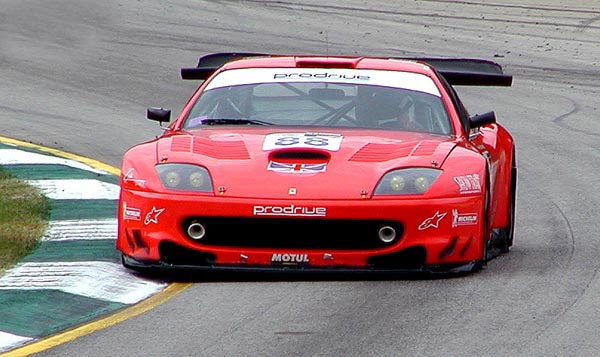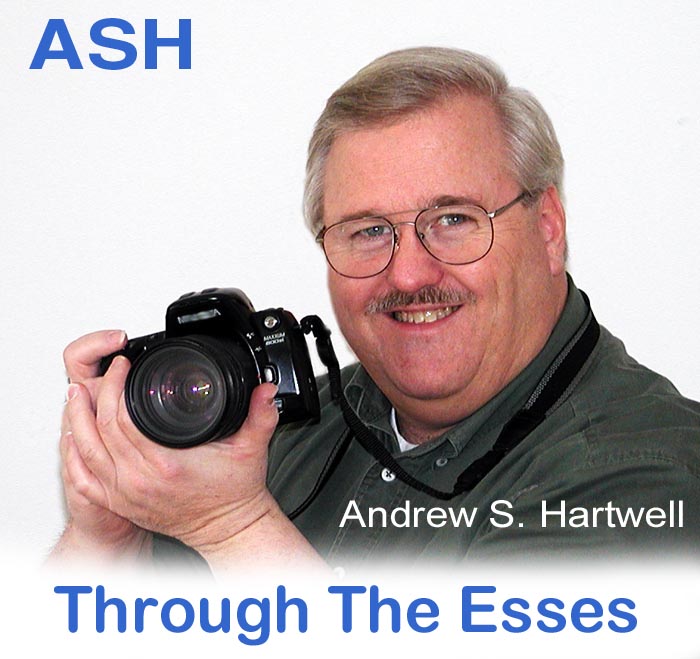 Coming to America has meant the car's development has taken a slight turn. Chambers explains: "This is our first time in ACO specification, which is a little bit different than FIA.GT.  We have not really had enough running in the car to get the best out of it in set up, particularly in terms of aero.

"Principally, the difference in the regulations means you don't get as much aero in the ALMS spec as you do in the FIA GT spec.  That also affects the balance of the car.  The amount of running we have been able to do in the ALMS trim is pretty limited, even in the UK.  So we are developing the car during practice.

"We've now got a pretty good race trim but we don't expect to be on pole in GTS but then we don't believe you need to be on pole to win this race.

When those of us who have money decide to spend some of it on a racecar, there are many choices available, but which one is the right one? Could a Ferrari customer be considered to have chosen wisely when compared to a Corvette, Viper or Saleen? Chambers suggests an answer.

"I think there are probably two reasons why people would want to buy and race these cars.  Number one, it's a Ferrari, which is the most exotic and famous racing name in the world. Number two, the good news is that it is not just a Ferrari it is a race-winning Ferrari.

I wondered if the Corvettes were up against Ferrari in the FIA GT, how would they compare?

"I think that we have shown in today's practice session that we are very, very close in times. I think the number one Corvette was about a second quicker than us but we were actually a second or so quicker than the other one.  As I say, I think there is a lot of development yet to come.  We would anticipate that be it the Corvette, which is a pretty mature race car with three seasons under it's belt, or another make, that we can be extremely competitive in both series against anybody that comes our way.

"At the moment, the car has given every indication that it will go the 10 hours.  It is our first long distance endurance race so we are breaking new territory.  The car has shown itself to be extremely reliable in all of our testing so we feel somewhat confident going into this event.

"I also think one of the key things that we have in our favor is running the Michelin tires.  They are super-consistent. What we have discovered in our testing and evaluations is that the tires give a very similar performance after one hour of running as they do at the beginning.  Clearly in endurance racing, that is a critical aspect. They are also very predictable for the drivers, which makes the car easier to drive.  We think that's going to be one of our key advantages tomorrow, the ability to deliver a very consistent performance throughout the 10 hours.

"We also have a excellent driver line up this weekend.  We have a former British Touring Car champion.  Peter Cox a Dutch driver is a front-runner in the European Touring Car championship.  We've got Rickard Rydell who was a BTC Champion several years ago and we have Marc Duez who has won here in GTS and also won this year in the Spa 24 hours.  So we have fantastic experience and we expect that will also play a significant part in our strong performance tomorrow."

Optimism is a virtue.  But despite the team's best efforts, the Prodrive Ferrari finished the race 6th in class and 33rd overall, having retired just 4 hours into the 10-hour event.  Given their past success in other forms of racing, one can't help but expect to see this championship winning team on form in sportscar racing before too long.  And won't the addition of a competitive Ferrari be most welcome in the ALMS, a series that continues to grow? Indeed.  Optimists  especially those in control of a racing Ferrari  are always welcome on a racetrack!

.

Prodrive At The Petit

© Andrew S. Hartwell

Our greatest glory is not in never falling, but in rising

every time we fall."  -Confucius

One of the newer entries at the Petit Le Mans this year was the Prodrive All-stars Ferrari 550 Mondello, running in the GTS class.  The team enjoyed success in the FIA GT series but the Petit marked their first foray across the ocean.  And Hugh Chambers, Marketing Director for Prodrive in England, sees an opportunity for continued success in an American market that is home to the wonderfully expanding ALMS.

I talked with Chambers before the race and he gave me an

overview of the Prodrive effort. As fate would have it, the

optimistic Chambers would suffer a setback on this Saturday

in Georgia.  But there will be other Saturdays and other races.

So long as each is entered into with the same degree of

optimism  and preparation  the rewards are sure to come.

"The project was created about 12 months ago, in conjunction

with a private investor who was interested in building a 550

racecar.  Prodrive has a long history in motorsports, both in

the world rally championships where we were champions four

times, and in British Touring cars where we have been

champions five times.  Sports cars are a logical progression

for us from both of those series.

"The car was designed from scratch by Prodrive over the last winter.  From literally start; to running the first prototype was 16 weeks.  We have competed in 4 of the FIA GT championship events this year and we had two pole positions, two wins and one third place in those four races.

"Our objective is to show the car to potential customers.  Our plan is to build customer cars for sale over the winter.  We hope that we are going to have six customer cars running in both series next year.  We have about 30 people talking to us now about the car.

"Right now we have built two prototypes.  This one you see here and another one that we ran in the FIA GT in Europe.  They are both prototype cars and when we come to productionize them, there will be some aspects of the car that will be easier to work on.  But these are not arrive-and-drive cars. This is not something that you can put onto your trailer and show up at a meeting and run it. There is no question that the level the competition has gone up to with the Corvettes and Saleen over here, and the Viper and the Lister in Europe, that a decent crew of engineers and technicians to work on the car.

"Having said that, in terms of general reliability the car is very strong.  The activity that you see going on at the moment is the changing of the engine and transmission. Now it has the race engine and transmission in it and that will go through tomorrow night.

Prodrive is a company that supports race teams.  "We have about a 1,000 employees world wide.  We have a significant operation including running the Subaru World rally team which has as part of it a significant customer base.  We sell customers cars and servicing on a worldwide basis.  We have the infrastructure to support that. The Ferrari program will be the same.

"The worst thing in the world that we could do is just sell cars and say you get on with it. We need to provide a commensurate level of service to go along with that.

"We don't have any firm plans for next year, it very much depends upon what happens with the sale of customer cars and customer teams.  Most likely we will be running in the Marquee events as a factory team and providing support for the customer teams that will be running for the whole championship.